Ent Cloud CMS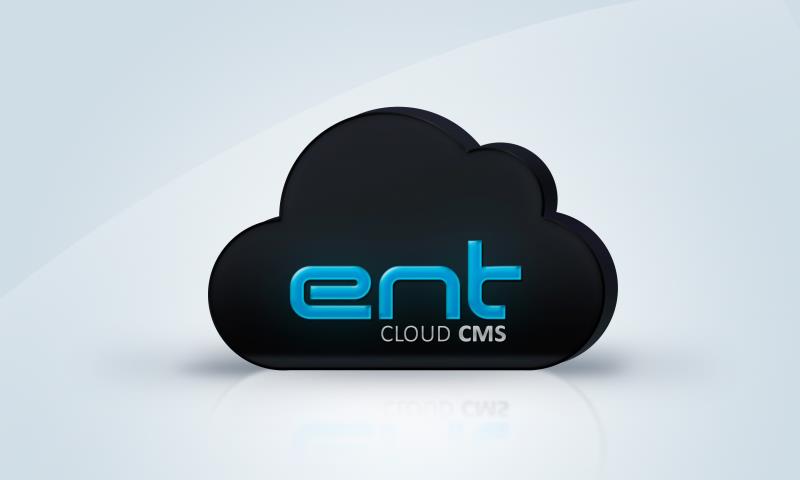 Rapid Website Develompent and Deployment
Cloud CMS system has been designed out of the need for rapid development of front-end business websites.
Starting a business and entering the market, more and more companies depend on marketing and presentation over the internet.
Today's technology development has enabled developers faster development and deployment of websites which is an average of about a month for medium demanding websites.
To us and to our clients it was not enough so we decided to develop a system that will enable development of front-end web in a much shorter time as for the equally demanding site that stretches
between 7-14 days.
Advantage of Cloud CMS solution is easier maintenance, constant development and improvement.
Improving Business Competitiveness
Many businesses today depend on the quality of CMS, whether it is a portal that makes profit from advertising or company which profit is based on internet commerce (webshop).
With constant development of CMS, we offer companies a better placement on the market and thus company is more competitive.To keep up in the business, we need constant progress. Our interest is not only to charge for developing client website but that our clients bussiness succedes as well.
Years of Experience
We offer years of experience of our team and the experience of our clients that helped us develop high quality CMS with their ideas and suggestions.
Types of website Cloud CMS supports
Web portals
Company Web Sites
Webshops
Apartman bookings
Blogs
Why is Ent Cloud CMS better than most CMS
fast development and deployment
low maintenance cost
constantly improving with new features
rapidly growing
custom CDN (Content Delivery Network)
dedicated servers
cacheing system
host services included in montly fee
Start Your Bussiness
If you are looking for a solution for your personal or business website,
Ent Cloud CMS is right for you.
We offer a high quality solution that is constantly growing and improving with new features and new technologies.
We care about your business success on the web as well as we care about our own.
If you are interested in using Ent Cloud CMS, please contact us via the contact form.
Custom Modifications
We are always open to new ideas, but keep in mind that Ent Cloud CMS is not only used by you, but also many other clients. Therefore, when you request for a modification of CMS we always think if this change will benefit other clients as well.
Developer Cloud CMS API
If you are developer seeking simple but fast developing solution you can benefit by using Cloud CMS API.
One of the Cloud CMS main goal is to provide developers simple solution so they can develop and deploy front-end web sites in shortest time possible.
We are providing website hosting services and setting new website in Cloud CMS.
Your only concern is to create front-end website and upload it to cloud.
Web Content Management System (CMS)
A web content management system (web CMS) is a bundled or stand-alone application to create, manage, store and deploy content on Web pages. Web content includes text and embedded graphics, photos, video and audio that displays content or interacts with the user.
A web CMS may catalog and index content, select or assemble content at runtime, or deliver content to specific visitors in a requested way, such as other languages.
Web CMSs usually allow client control over HTML-based content, files, documents, and web hosting plans based on the system depth and the niche it serves. More on Wikipedia.
Content Delivery Network (CDN)
A content delivery network or content distribution network (CDN) is a large distributed system of servers deployed in multiple data centers across the Internet.
The goal of a CDN is to serve content to end-users with high availability and high performance. CDNs serve a large fraction of the Internet content today, including web objects (text, graphics, URLs and scripts), downloadable objects (media files, software, documents), applications (e-commerce, portals), live streaming media, on-demand streaming media, and social networks.
A CDN operator gets paid by content providers such as media companies and e-commerce vendors for delivering their content to their audience of end-users. In turn, a CDN pays ISPs, carriers, and network operators for hosting its servers in their data centers. Besides better performance and availability, CDNs also offload the traffic served directly from the content provider's origin infrastructure, resulting in cost savings for the content provider.
In addition, CDNs provide the content provider a degree of protection from DoS attacks by using their large distributed server infrastructure to absorb the attack traffic. While most early CDNs served content using dedicated servers owned and operated by the CDN, there is a recent trend to use a hybrid model that uses P2P technology. In the hybrid model, content is served using both dedicated servers and other peer-user-owned computers as applicable. More on Wikipedia.